Own a Piece of Holland History

As the Civic Center closes in on one era, a new era will begin. Pieces of the Civic Center will be removed permanetly and available for the public to reserve, and purchase. You may reserve any item today - items will be available for pick-up in early June and payment will be taken at that time.
Social Justice Award Winners

The Human Relations Commission announced the winners of the 2017 Social Justice and "I Have a Dream" Essay Winners at a ceremony on January 18th at City Hall. SpartanNash and its Family Fare Supermarkets was awarded the Social Justice Award in employment. Pictured from L to R: Debra Cross, Mike Lipscomb of SpartanNash; Jeahan Han, Essay Winner, Deann Wright, SpartanNash; Jesse Lynn, Youth Social Justice Award; Raya VonPlagenhoef, Essay Winner.
Video of the Month
Take in some gorgeous views of Lake Macatawa from above...
New - 10 Week Adult Golf League

Holland Recration has partnered with Winding Creek Golf Course to offer an adult golf league. You can register as an individual for this league. There are 12 openings in each league and two leagues offered from the spring - summer, and summer - fall. Registration is now open!
Where is our Starry Night?
Join us,

February 7, 6:30-8:30pm, at Herrick District Library

, as we explore what the phrase 'light pollution" means, how this topic is connected to sustainability, and how it is impacting our ability to see the stars. 
Hear from local "Dark Sky" advocates about the environmental, social, and economical benefits and ways Holland can put practices into motion through community lighting projects and incentive programs to preserve our starry night.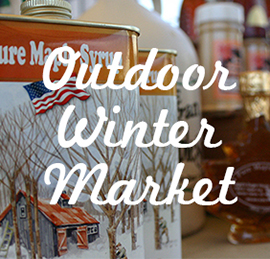 Outdoor Winter Market

The Holland Farmers Market is once again hosting the annual Outdoor Winter Market at the Eighth Street Market Place! The Winter Market will be held from 9:00am–12:00pm on the first and third Saturdays in February, March and April. Patrons are invited to bundle up and visit vendors in the south Civic Center parking lot. Apples, honey, maple syrup, dried beans, baked goods and a variety of winter produce will be available for purchase. Be sure to follow the Holland Farmers Market on Facebook and Instagram for the latest Market news!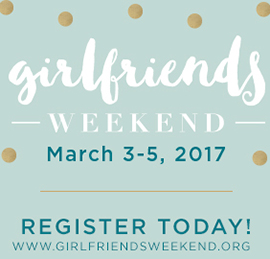 Girlfriends Weekend

Registration is now open for the Girlfriends Weekend! From March 3 – 5, you're invited to spend three days wining, dining, shopping and indulging in Downtown Holland with your best gal pals! The $50 registration fee includes a fun swag bag, a coupon book, hands-on activities at participating businesses, a cocktail party kick-off at the Courtyard Marriott and a Sunday brunch buffet at Alpenrose Restaurant.  Additional ticketed events include a Wine Tasting, Fashion Show and 80's Promo Party. Register below:
Karizma Band Concert at
the Civic Center
Put on your dancing shoes and get ready for a lively night filled with great music, food and fun!

February 18, is a fundraising concert for the Civic Center Redevlopment project.

Doors open at 8:00pm, The Karizma Band plays at 9:00pm. Food from Margarita's Mexican Restaurant. Tickets - $10 in advance, $15 at the door. 
"The Lost Boys of Sudan"
Film and discussion
In collaboration with Herrick District Library, the Holland International Relations Commission presents the first film of a quarterly series on immigration in the United States.

Monday, February 6, 6:30-8:30pm

.
Koffie Kletz Gathering
Koffie Kletz at Windmill Island Gardens will

meet on February 25 at 10:00am

. The topic of discussion will be "Life in the Dutch East Indies". Ralph Ockerse and his family lived through the 1941 Japanese invasion of the Dutch East Indies - now Indonesia. Come gather with us and hear his fascinating story.
Koffie Kletz is a series of casual Saturday morning gatherings where community members learn about topics relevant to Dutch culture, Holland culture and Windmill Island Gardens. Events are free to "Friends of Windmill Gardens" with a suggested donation of $5 for non-members.
Failure:Lab Holland
We all can learn from failure. You are invited to Failure:Lab Holland to listen to six storytellers and entertainers recount thier most memorable brush of failure.

February 9, 7:00-9:00pm at the Park Theatre.
 

From the City Assessor:  

Please review your assessment change notice which will be mailed out in mid to late February.  If you have questions about property values, please call the Assessing Office at 355-1350 to discuss and/or set up a meeting. If you are unable to get your questions resolved you can request a meeting with the Board of Review which begins on March 14th.




 
Daddy & Daughter Dance
Calling all girls, kindergarten through 6th grade, the Daddy & Daughter Dance is around the corner! 

Save the Date - Monday, February 13, 2017,

at the Civic Center, 6:00 - 8:30pm. Pictures will begin at 5:30. Please register by February 10.
Pay It Forward Holland, Michigan

The City of Holland is one of the happiest communities in the country.  There is a reason for that generosity of spirit.  Love is a chain. . . don't be the missing link.  We are encouraging Holland residents to perform random acts of kindness for others throughout the day. The concept of "Pay It Forward" is to do a good deed for someone and encourage them to pay it forward to someone else, rather than repaying you.  How do I get started?  Check out the list of simple ways you can begin to Pay It Forward: 

  

www.payitforwardholland.org
Saturday Hours for Passports



The Clerk's office will be open Saturdays throughout the year by appointment only for photo services and to receive passport applications. Call the Clerk's office at 616-355-1301 during normal business hours (M - F, 8 - 5) to make an appointment. The Clerk's office is always available for passport applications during regular business hours. The 

Clerk's Office is located on the 2nd Floor, Holland City Hall (use South building entrance off parking lot).
Winter Reminder

A friendly reminder to City residents - please do not plow snow into the streets. This creates a potential traffic hazard. Thank you for helping to keep our streets safe for everyone.

Lunch at the Museum
Learn about the Holland in Bloom initiative which encourages community engagement and beautification through enviromental efforts, historic preservation and embracing the urban landscape in Holland.

February 15, Noon at the Holland Museum.

(Bring your own sack lunch)
| | |
| --- | --- |
| | Use Your Smart Phone to Contact Us |
City of Holland  All rights reserved 2016©